Site published and owned by

Ed Zoller  Realtor

Villa Realty Group, inc

4414 Del Prado Blvd

Cape Coral Florida 33904

1-239-540-2400

Cell 1-239-980-2792

Toll Free 1-888-845-5273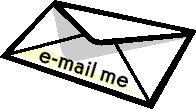 If you are curious about what your Sandoval home may be worth, here is an easy way to find out what homes like yours are selling for in today's market.  Just Click the Orange button above and then click the street you live on.  It will show you all the current sales on those streets.  To get your Free Report on Sandoval House Prices mailed to you immediately, Just Click the GUEST BOOK SIGN IN Button Above and fill in your information.  Once I get the property address from you, I will mail you A Full Package of Information about your home which includes:

1.  A Full Detail Analysis of your specific type of home.  This will include the most recent sales, pending sales,    and active homes for sale of your exact type of home. 

2:  A 30-60-90 Day Price which will give you prices that your home will sell for within 30-60-90 days.

3:  A copy of my book "How to Sell Your House For Top Dollar-FAST!"

4:  A Copy of My Home Sellers Newsletter

All Free and with No Hassel!!  


My name is Ed Zoller with Villa Realty Group, inc.  Not only am I the #1 selling Sandoval agent, but also a longtime resident.  This site's primary purpose for years has been to educate buyers and is a constant source of buyer leads for Sandoval.  This menas I always have a source of buyers for your home.  As of June 2013, I sold 5 homes alone this year myself.  If you are thinking of who is best qualified to sell your home, please never hesitate to call me. or 

As a Sandoval Resident/Owner, you get many mailers talking about value, market conditions, what address sold, etc.  The problem with these automated systems is that they are computer generated.  They are only data that give you no real depiction about your specific house.  Although Sandoval contains many of the same types of homes, each one is very different.  Different in features, conditions, and location.  Being located 10' from the wall is different than being located on the lake or on a corner for example.  This is why every week, I update the following sales but also include every picture of the property so you can see that not all homes on a certain street are the same.  To Access these properties



BUYERS!!!!

Want to See Whats Currently for Sale?