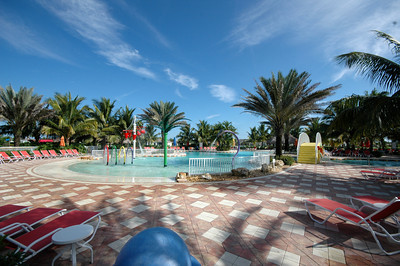 Sandoval features a Home owners association (HOA).  The biggest concern most have with an HOA is the strength of the community.  Some communities have golf courses or expensive memberships.  Others have too few homes or people not paying into them.  Sandoval has neither of these.  WIth over 800 residences contributing into the association and also the fact that the ammenities being fairly inexpensive to maintain, the HOA is strong.  Over the last three years this is the only community that not only never increased their total HOA fees but even decreased theirs. 

All home owners pay $168/month master HOA fee that includes fiber-optic high speed cable and also basic cable.  Alone many people pay $70/month for highspeed internet alone.  Bundled with basic cable television also paid into this many pay $135/month for these features.  So in essence you pay $33/month of this toward being in this fantastic community.

People who buy the 1515 sq ft Brentwood and the 1725 sq ft Belmont  detached home product have an additional HOA fee of $100/month, but this includes all landscaping, mowing, exterior pest control, fertilizer, pruning, hedging and edging as well. Many pay well over $300/month for all of these services.  For this product it is truely a turn key home.  

Financing is easy!  Back in the day, a person thinking of building a home had to get what is called a construction to perm loan.  Now, there is no such thing.  So, the builder faced with this dilemna has come up with a solution:  They pay for it being built!  That is correct, you pick the home, pick the colors, pick the size, elevation, and features, and the builder pays for it all the way up to completion with no interest costs or any cost to you at all.  You merely put in 10% down, and the builder does the rest until the home is complete.  It takes about 6 months to build one of these new homes. 

If you are in need of a home sooner than that, the builder also has Spec homes ready to be moved into immediately.  You buy that the same way you buy any resale home with 1 big exception:  It is brand new! 

Also to make it really easy, the builder will pay for a majority of your closing costs if you are getting financing.  If you are paying cash, the builder just takes the amount they would credit a finance person off the price.  Call me by using the icon below to qualify for financing.